Mary Turley-McGrath
In January 1924, a young Irish woman arrived in Denmark to take up her position as a lecturer in the International People's College in Elsinore. Born into a wealthy farming background in Co. Roscommon, she could have opted for a leisurely life. However, her dynamic spirit and determined personality set her on a diverse and exciting path. She had an ambition: to learn about the Danish Folk High-School system and to establish a similar one in Ireland.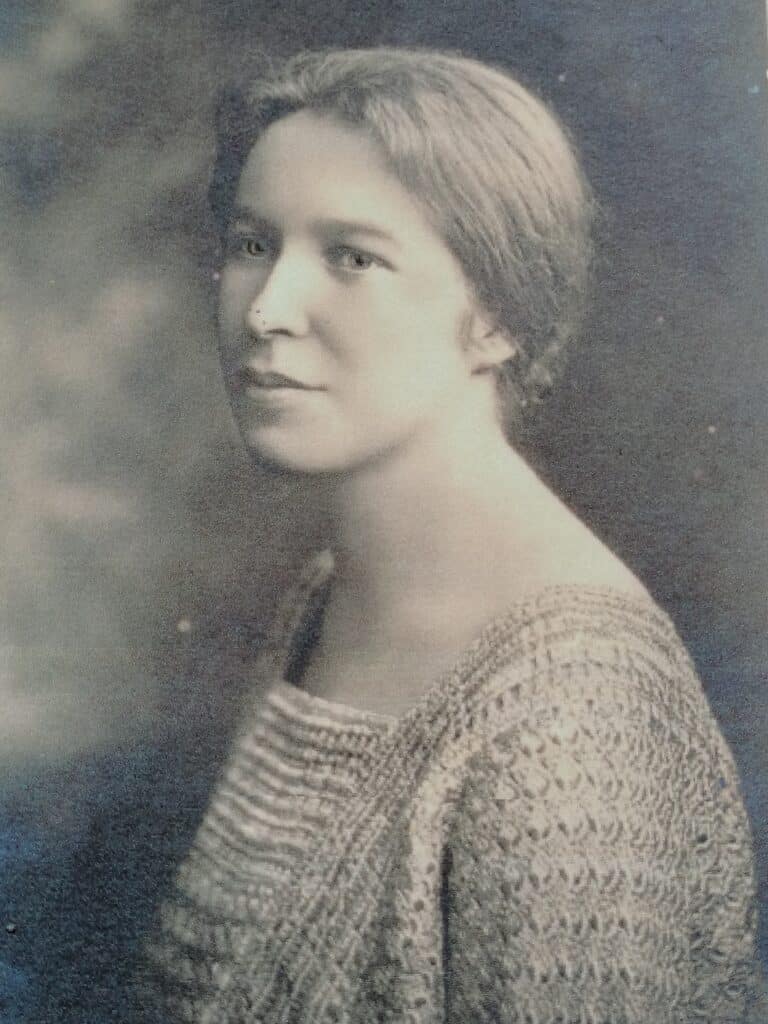 This young woman was Noëlle Ffrench, and her journey that year not only furthered her ambition but changed her whole future direction. Her pioneering efforts in education, and later on in political life in Wales, had their beginnings in Elsinore.
She moved to Wales in 1925, and worked there over the next thirty years as an educator, lecturer, and writer. Some of her many projects included collaborating with her husband, David James Davies, in devising economic policy for the then newly-founded Welsh Nationalist Party. She also found time to travel to France, Belgium and Germany.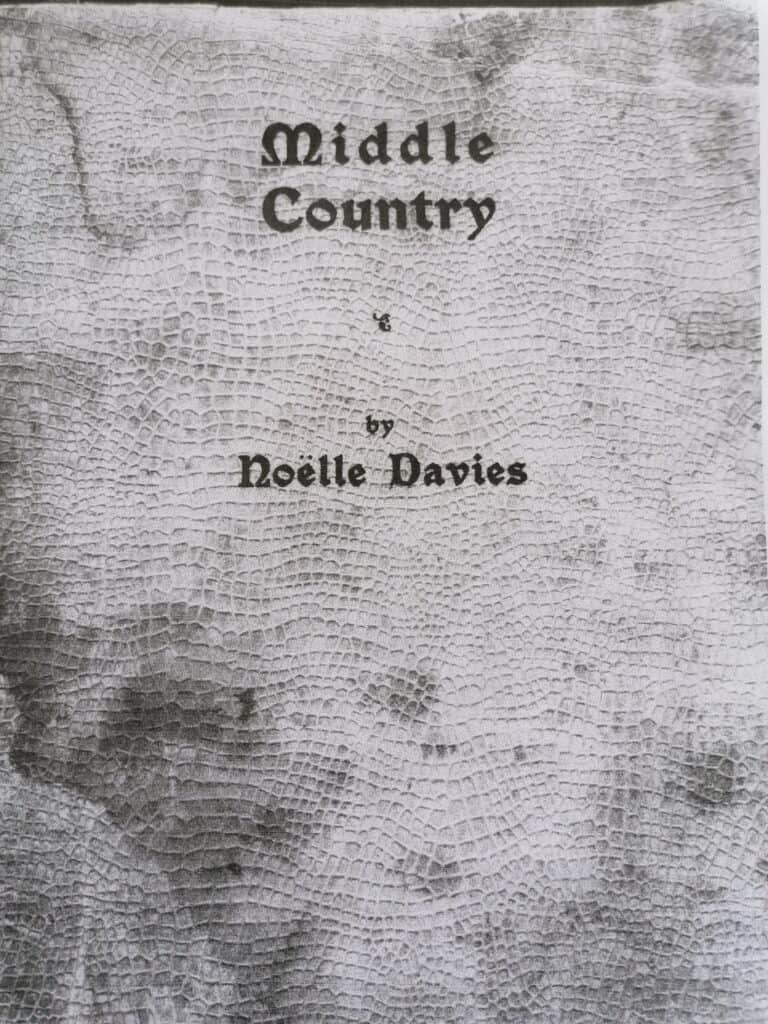 Noëlle could speak and write in at least five languages and her published writings covered a wide range of topics including education, history, post-war issues and Welsh political and economic matters. She was also a poet. Even though she wrote extensively, only one full collection of her poems, Middle Country (1936), was ever published, and her accomplishments have yet to be fully acknowledged in her native county (and beyond). She is not listed in Roscommon Authors (1978) by Helen Maher, for instance. However, more recently she has been included in Roscommon History and Society (2018), a collection of interdisciplinary essays. She was also featured in the Women in Politics and Public Life Exhibition 1918-2018, curated by Sinead McCoole in Roscommon Civic Offices 2019, as part of the decade of centenaries programme. This exhibition shone a spotlight on both well recognised and lesser-known women including Noëlle who made significant contributions to political, social and cultural life and who were also at the forefront of the women's suffrage campaign and women's advancement into professional fields.                                             
Noëlle's interest in writing poetry began in childhood. Her early poems reveal her deep affection for her native county, and in her adult life, she returned to spend time in Bushy Park each year in May and November. Her love of the nature, landscape and people of Roscommon – the 'middle country' of her title – also permeates her later poems, but their themes and preoccupations go much deeper: they reveal her search for meaning in life and her complex spiritual and philosophical thinking which, combined with an awareness of the political and societal pressures of her time, was offset by her ability to find solace in patterns of renewal and rebirth.

Four years ago, I had the good fortune to be given two sets of original notebooks handwritten by Noëlle in 1958, two years after the death of her husband. In these notebooks, Some Memories of Our Life Together, she compiled her reminiscences from diary extracts covering thirty-two years of married life. These elegant, tightly-written pages are the basis for a narrative which is planned for publication as Noëlle Ffrench Davies: From Bushy Park to Elsinore, as well as her collected poems, Middle Country and Other Poems; both to be edited by Mary Turley-McGrath and published by Arlen House in 2022.
---
Mary Turley-McGrath has published four collections of poetry to date. She holds an MPhil in Creative Writing from Trinity College Dublin. Her poems and articles have appeared in magazines and anthologies.
---
Read more about Noëlle Ffrench Davies in our post by S Morgan from 2018
Would you like to submit a blogpost? Check out our guidelines here or email Dr Deirdre Flynn.