Symposium: Collaborations and Networks
This symposium, September 3 – 4, 2021 will explore the various ways in which Irish women writers engaged in and developed diverse creative collaborations in order to produce a wide range of works. It seeks to investigate how they created their material(s), sometimes crossing over from one media to another or seeking avenues for publication outside of traditional routes. In doing so, the symposium will consider not only the ways in which women crossed borders but also the extent to which they managed to embrace multiple places at the same time.
Full details of the conference are below
Conference focus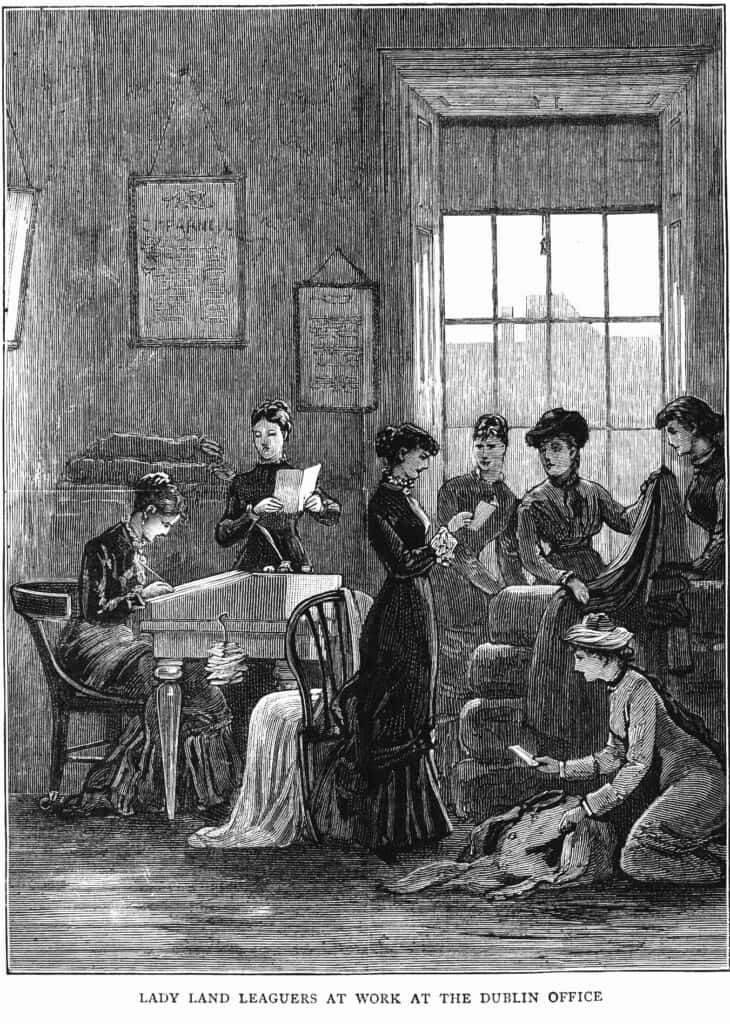 The period 1880-1940 was marked by the emergence of a diverse range of Irish women writers into both the public sphere and public consciousness. This development was not accidental but was instead fostered by a variety of networks and collaborations that connected Irish women to one another across space and time. Katharine Tynan and Dora Sigerson, for instance, hosted literary gatherings at their family homes that facilitated wider networks of influence, while collaborative writing efforts forged by Irish women during the period stretched from the works of Somerville and Ross through to the transnational publishing efforts of the Ladies' Land League and into educational and journalistic endeavours in which Irish women played central roles.
Image: The Graphic, November 12 1881. Copyright: Private Collection.
These included the foremost Irish literary periodical of the day, The Irish Monthly, in which women writers featured regularly, and the Irish Fireside Club, whose central 'Uncle Remus' role was fulfilled by two Irish women writers (Rose Kavanagh and Hester Sigerson). Meanwhile, the efforts of women editors including L. T. Meade, whose London-based periodical Atalanta promoted Irish authors abroad, and family-based connections from the widely known (Constance and Markievicz and Eva Gore-Booth) to the more obscure (M. E. Francis, Agnes Castle and Margaret Blundell) were central to Irish women's creativity and innovation.
With close attention to both individual collaborations and wider networks, the symposium will direct attention to how women writers endeavoured to tell, share and publish their stories. Recognizing the need for research in the field of Irish women's writing that moves beyond the single-author approach, this event prioritises new critical perspectives on women writers' creative innovations through collaboration across genres and media and their personal networks and strategies to establish themselves as writers within a rich web of personal connections alongside institutional and infrastructural possibilities, both at home and in transnational contexts.
Symposium Format & Schedule
Click here for the DRAFT Conference Schedule – SUBJECT TO CHANGE!
The conference will take place via Microsoft Teams. In order to accommodate the number of international scholars taking part in the symposium events are scheduled from 1 pm to 10 pm Irish time on each of the two days. Attendees are asked to keep their microphones and cameras off while speakers are presenting.
In keeping with the theme of 'Collaborations and Networks', the symposium's structure will follow a more engaged format to focus on time for dialogue between participants. Speakers submitted short papers of 2500 in advance, which will form the basis of a 5-7 minute presentation to be followed by facilitated discussions via a respondent. Presenters will be encouraged to prepare some questions and/or flag areas where they would like specific feedback.
Conference Tickets are available here.
Technical guidelines for those attending available here. (PDF)
A drop-in Tech session will be held for speakers prior to the event. Details will be emailed to speakers in early August.
Speakers will have access to a drive with all of the papers available in advance of the conference. This will be emailed to each of the speakers.
Special Events
Interview with leading theatre director, Garry Hynes
by Network Team member and Marie Curie Fellow, Anna Pilz
Co-ordinated and convened by Network Team member, Julie Anne Stevens
8pm (Irish Time) September 3rd – Tickets here.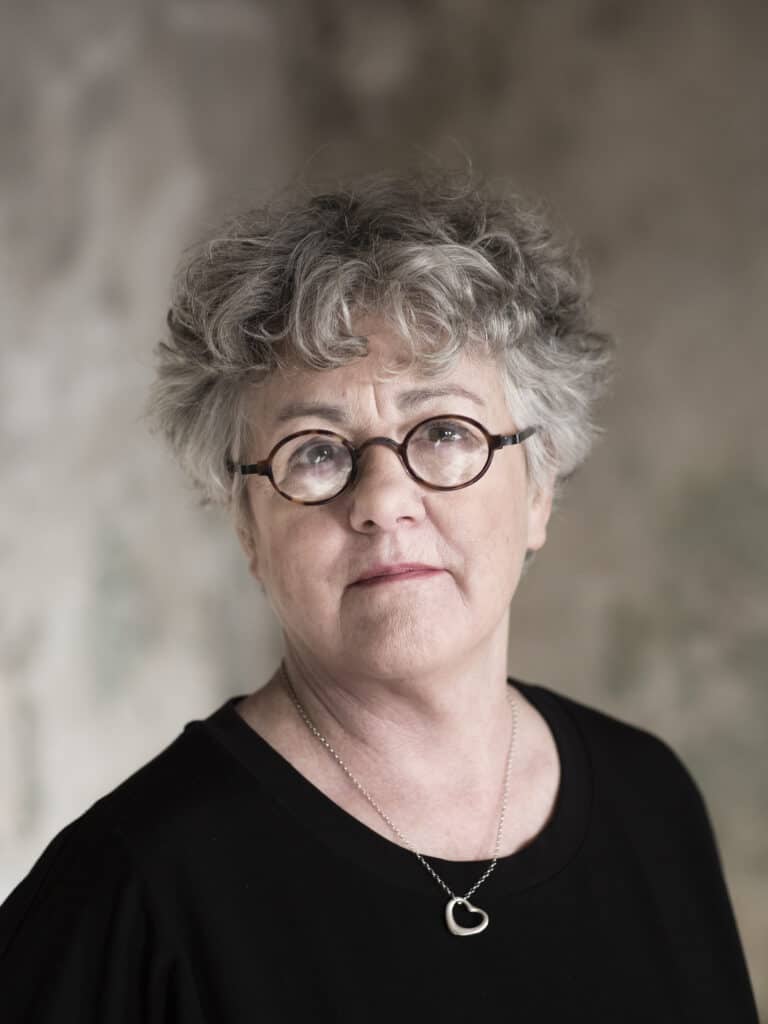 The IWWN is delighted to announce that the "Collaborations & Networks" symposium will feature an interview with Garry Hynes, one of Ireland's leading theatre directors. A co-founder of the Druid Theatre, Hynes was the first woman to win a prestigious Tony Award for the direction of a play. She has received honorary doctorates from the National University of Ireland (Galway) and University College Dublin, and has been the recipient of The Irish Times/ESB Irish Theatre Award for Best Director (2002) and The Irish Times Special Tribute Award for her contribution to Irish Theatre in 2005. Her work and contribution to Irish theatre has been widely recognised internationally.
The interview will be conducted by Marie Curie Fellow Dr Anna Pilz, and the conversation will focus on Hynes' #DruidGregory programme, a Galway 2020 commission that gave audiences the rare opportunity to see Lady Gregory's dramatic work performed in iconic locations across Co. Galway. The conversation will not only delve into the inspiration behind #DruidGregory and audience responses, but will also tap into wider questions surrounding Gregory's legacy and relevance to Ireland's theatre landscape past and present within the context of ongoing debates about Irish theatre and gender.
This event will be of interest to national and international theatre enthusiasts, all those eager to learn more about what is at stake in bringing Gregory back on to the stage, and to those wanting to hear about the power of site-specific performances.
New York Irish Center Panel
New York Irish Center Panel
New York Irish Center and executive director, George Heslin, will contribute a panel on
'Irish Women's Writing Past and Present in the North American Context' led by New York based Irish writer and journalist, Sadhbh Walshe.
Co-ordinator: Network Team member, Dr. Julie Anne Stevens, Dublin City University
3pm (Irish Time) September 4th – tickets here.
The IWWN is also pleased to announce that the symposium will feature a special contribution by the New York Irish Center, whose members will discuss 'Irish Women's Writing Past and Present in the North American Context'. For this segment of the symposium, Sadhbh Walshe will lead a panel of Irish women writers based in the United States: Yvonne Cassidy, Emer Martin, and Belinda McKeon. 
Irish women writers have always been vitally interested in establishing networks and making connections in the United States. In the past, for instance, we might note George Egerton's descriptions in her novel The Wheel of God (1898) of communal living conditions in a New York boarding house and communal female struggle; or Lady Gregory's friendship with Isabella Stewart Gardner, her lectures to American women's clubs, and her promotional touring of the US with the Abbey Theatre in the 1910s; or Somerville and Ross's New York exhibitions in the 1930s and their networking with land-owning Southerners to sell both Irish books and Irish horses. These are some of the ways Irish women explored the potential to collaborate and network in America. This panel looks at present-day initiatives in the US, with a view to gaining a greater understanding of how transnational change and transnational collaboration impact creativity and possibly re-direct or even renew the artistic process.
Sadhbh Walsh is a New York based Irish writer and journalist. She has written op eds and features for The New York Times, The New York Review of Books, NBC Think, CBS, The Irish Times, The Chicago Tribune, Al Jazeera America, and she wrote a weekly opinion column for The Guardian. She was awarded a John Jay/ H.F Guggenheim justice fellowship and was named a Soros Justice fellowship finalist for her year-long Guardian series, Inside Story: The US Prison System. She was an associate producer for the TV pilot The District on CBS and was a staff writer for the syndicated tv series. She wrote and directed the award-winning short film Miss Bertram's Awakening and her short play Sanctuary was recently produced as part of Origin Theatre's Breaking Ground series in New York. Her most recent work is a full-length play, The Write Off.'
Book Launches
We will have a virtual book launch of IWWN's latest publications in the Key Irish Women Writers and Irish Women Writers: Texts and Contexts Series, as well as works written by IWWN members and symposium delegates, including Deirdre Brady's Literary Coteries and the Irish Women Writers' Club (1933-1958).
Registration
Registration for the Conference and special events is via Eventbrite. Separate tickets are available for the conference, the Garry Hynes Interview, and the New York Irish Centre Panel.
Publication
For the publication of the double-issue of English Studies, we seek to invite a selection of symposium contributors to submit an extended article of max. 10,000 words by 31st January 2022. All submissions considered for publication will be subject to peer review.

This event would not be possible without the kind support of the Institute of Irish Studies, Mary Immaculate College, and The School of Humanities at the University of Worcester.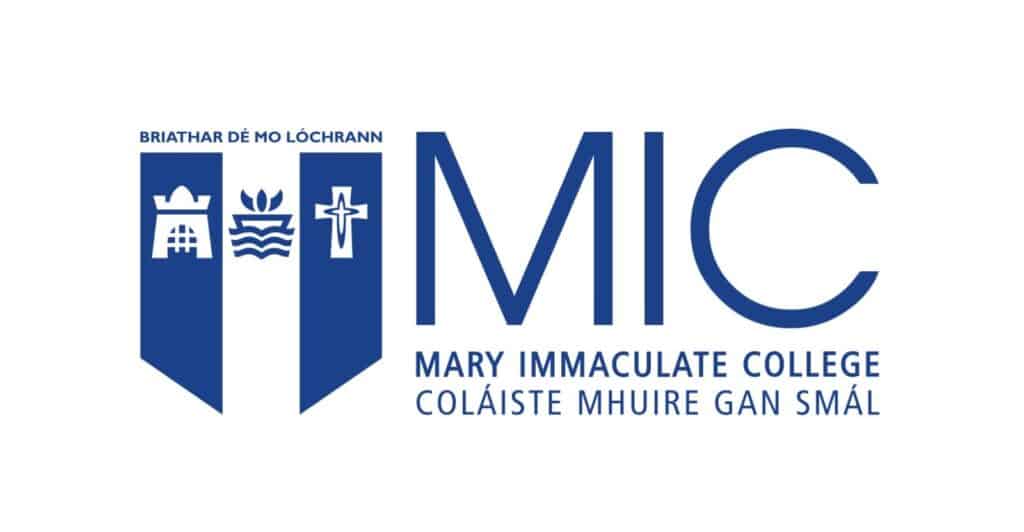 Call for Papers – NOW CLOSED
Prospective contributors are invited to submit 300-word abstracts for max. 5 – 7 minute papers for the symposium. Topics on period 1880-1940 might include but are not limited to the following:
collaborations between literature and other forms of production (ie. co-authoring; text and image; dramatists and theatre makers)
cross-media storytelling?
collaborative work and activism
collaborations across genres
collaborations across media
women writers and their private and public networks
collaborations between networks
self-promotion (memoir/autobiography; travel writing; journalism)
salons, "At Homes", reading groups
learned societies and associations
alternative networks and spaces (incl. National Library of Ireland; British Library; the Society of Women Journalists etc)
networking through paratexts (dedications; prefaces etc)
writers and their publishers
writers, editors, periodicals and print cultures
national and transnational collaborations and networks
writing women's literary history in the period
protegées and mentors
women writers' archives and archive networks
methodological approaches and challenges
Download and share our CFP here.
Accepted papers of max. 2,500 words are due by 31st July 2021